THE PROPERTY SOURCE GROUP GIVES BACK
YMCA Okanagan Strong Kids Campaign
The YMCA of the Okanagan is doing great work in our community, and The Property Source Group is proud to support them. We are committed to finding homes for families in a community that enriches their quality of life – and the YMCA helps to keep our community healthier, more connected, and ultimately stronger. Currently in Kelowna, 1 in 5, and in some areas, 1 in 4 children continue to live in poverty. We believe everyone should have equal opportunity to participate, regardless of income, and we can't think of a local charity that makes a bigger impact on the lives of struggling kids and families in the Okanagan than the YMCA.
Project Build II: Attainable Housing Program
The only program of its kind in Canada, Project Build II is the brainchild of PSG's Gino Dal Ponte. Designed to help families break into the real estate market, this innovative project, launched in 2010, provided a free down payment in the form of a grant to individuals who had income and good credit but hadn't been able to save for a down payment.
Project Build II was funded solely by the generosity of participating business members. The free down payment came from a group of community minded individuals including the developer, the builder and his sub-trades, the realtor, lawyer and lender who gave back a portion of their earnings on the house. The money was collected by the Central Okanagan Foundation and became a $45,000 "no strings attached," non-repayable grant for qualifying individuals.
Forty homes were available through the Attainable Housing Project, built in Sageglenn—Lake Country's newest single-family subdivision.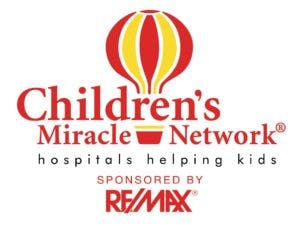 The Miracle Home Program
The RE/MAX Miracle Home Program allows our real estate professionals the opportunity to make a donation to Children's Miracle Network on behalf of each home sold. The Property Source Group have been active participants in the Miracle Home Program since joining RE/MAX 2 years ago. They believe the difference we make when we help others in our community benefits us all.
RE/MAX leads the way in real estate and fundraising for Children's Miracle Network having raised over $52 million in Canada.
RE/MAX is proud of their 22 year partnership with Children's Miracle Network. RE/MAX has designated August of each year to be the RE/MAX Month of Miracles. During the Month of Miracles consumers and agents alike will become familiar with the community contributions that RE/MAX makes through the Miracle Home Program.
By choosing a RE/MAX agent that is part of the Miracle Home Program you are helping make miracles happen in the life of a child.